Hotel Rita Major consists of 32 confortable and welcoming rooms, equipped with comforts and services. Bright rooms in their white and cream colors, fornished in an essential way but also equipped with elegant accessories (as armchairs). All private bathrooms, in any room, are equipped with courtesy bathroom products.
The rooms overlooking the pretty garden give the priceless sensation to be outside the city center.
Booking
Cancellation/Modification
(According to the chosen rate)
Secure Booking
Your privacy is a serious matter, for us
Exclusive Discounts
Booking directly from our web-site you will find convenience and savings on the fare.
Payment at the Hotel
(According to the chosen rate)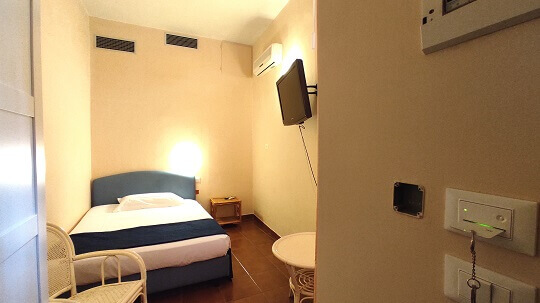 Confort Small Double French
Book safely with Mastercard, VISA, the highest security standards SCA, 3D secure and PSD2 or bank transfer.